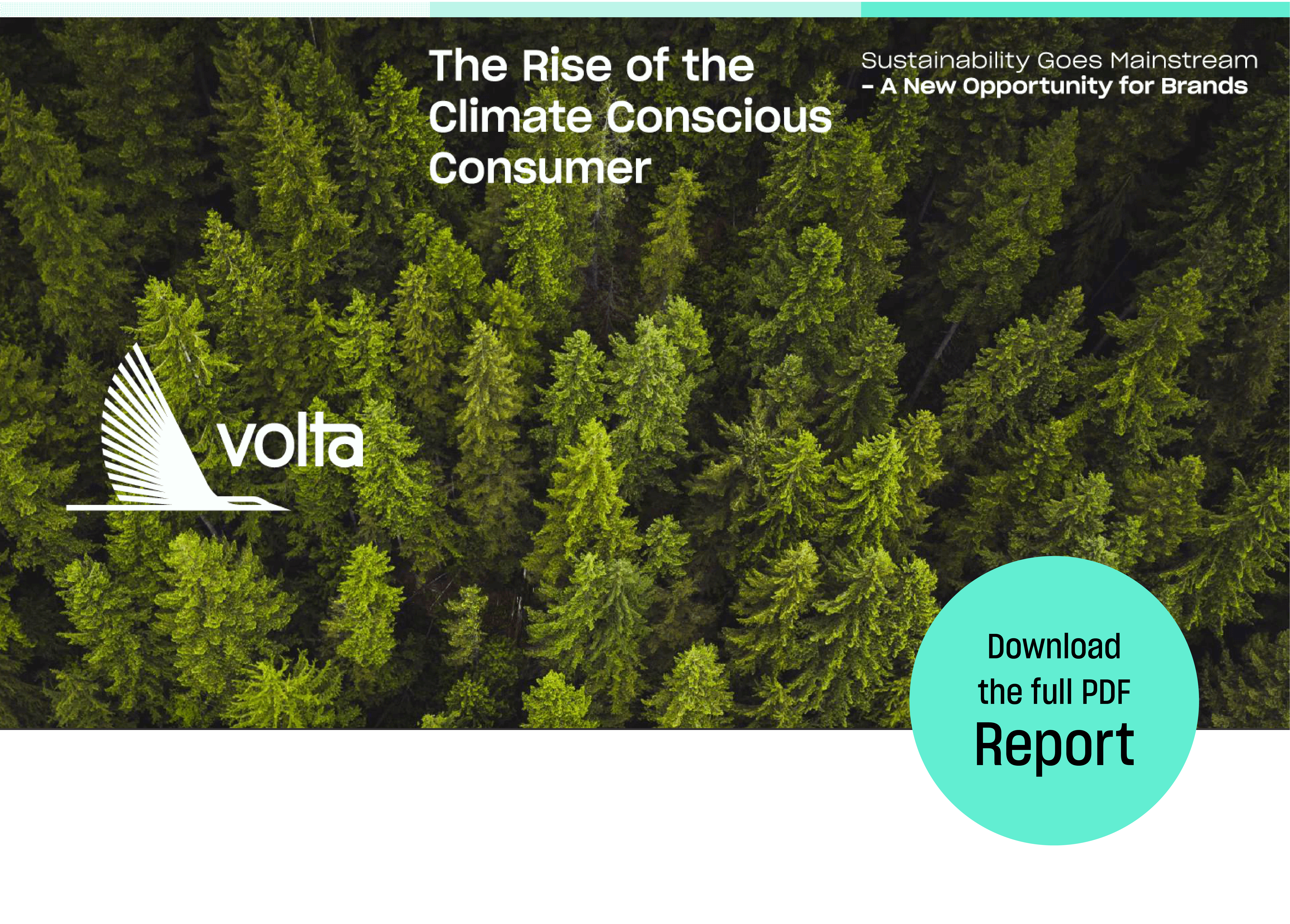 Product superiority is no longer enough - sustainability has become a major factor in purchasing decisions. Brands that engage climate conscious consumers will be equipped for growth.
Volta's new, in-depth report uncovers the major consumer segments driven by sustainability, dives into the views and habits of these climate conscious consumers, and provides brands with a checklist to win this growing audience.
New insights include:
62% of US adults believe that climate change requires urgent action by all of us


35% of US adults say that sustainability is a top priority and that they go out of their way to reduce their impact on the environment


More than 50% of the general population would be more interested in doing business with a company that commits to various sustainability efforts
Sustainability is going mainstream. Learn more about the opportunity for your brand.
Learn how to grow your brand with Volta's "The Rise of the Climate Conscious Consumer"